You Are Invited to Banderas Bay Regatta XXIII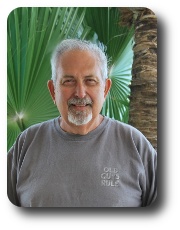 It is with great pride that I announce that the 23rd Annual Banderas Bay Regatta is scheduled to take place March 3 -7, 2015. Registrations are now open for this fun filled week of music, good food, great camaraderie, and great racing.
This regatta is the one of the biggest cruisers regatta's in the world and is the largest and oldest on Mexico's west coast. For the past 22 years we have brought together cruisers as well as serious racers for a week of parties and yacht racing. Although we include several classes for performance boats and small boats the main emphasis for this competition is the cruiser. Handicaps are calculated based on the fact that most competitors are loaded with gear, a dinghy or two, extra anchors, a complete sail inventory, and most likely provisions. The idea is to have 4 days of fun and 3 days of racing on a body of water that is considered one of the greatest sailing venues in the world.
If you are planning on cruising to Mexico's west coast (or beyond) this coming winter cruising season please consider joining us. Entry fees are $1000 pesos per boat (about $77 US or Canadian) and include 2 tickets to the Awards Banquet to be held on the beach at Paradise Village Resort in Nuevo Vallarta. Please explore this web-site for more information about the regatta including discounted slip rates, hotel specials, and access to the on-line registration form.
See you on the water!
Richard Williams
Rear Commodore, Vallarta Yacht Club
Chairperson, 2015 Banderas Bay Regatta